Saintifik Pertama was incorporated on 1989 as a wholly Malaysian owned company. Actual trading and business activities start on 18th Jan 1990.
Our warehouse in Penang serving loyal and satisfied customer including all major multi-national corporation and local companies manufacturing Aerospace, Electronics computer peripherals, Semiconductors, Automobile, related precision products, Medical & pharmaceuticals products etc.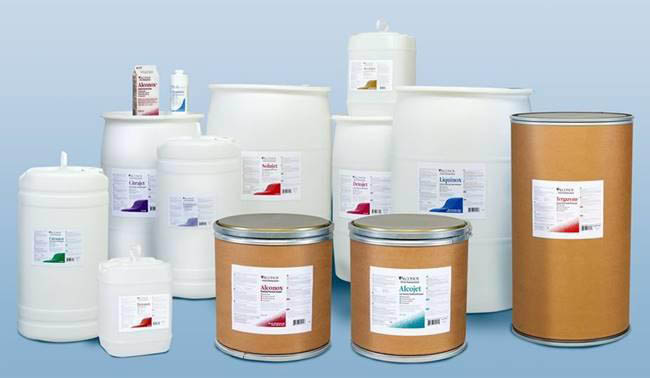 LOCTITE® is the world's leading brand for adhesives, sealants and surface treatments. With breakthrough technology, we provide solutions that deliver on our goals providing more efficient adhesives that are durable, strong and long lasting to unlock the limitless potential of man and machine. Learn more about our expansive product portfolio for the most demanding industry applications.
Products made with Loctite branding include:
* Bonding adhesives, such as cyanoacrylates, epoxies, and hot melts
* Protective coatings for industrial equipment
* Flooring and concrete repair sealants and topcoats
* Gasketing and sealing products
* Industrial anti-seize and lubricating products
* Machining compounds that supplement cutting, smoothing, and finishing processes
* Potting and encapsulating products to reinforce housed assemblies
* Repairing, rebuilding, and restoring
* Retaining compounds for non-threaded cylindrical assemblies
* Surface preparation products such as cleaners and degreasers
* Threadlockers and thread sealants in anaerobic liquid and semi-solid formulations
* Medical applications (adhesives, dispensing equipment, curing systems)
* Adhesive equipment (controllers, reservoirs, applicators, valves, dispensing systems, pumps, monitoring systems).
* Solder pastes
Alconox Inc. Products
Alconox Inc. has a range of 15 products, which vary from high emulsifying to low foaming and powder to liquid. Alconox aqueous cleaners are ideal for a variety of cleaning applications including ultrasonic, clean in place, machine, and parts washer.
The experts at Alconox formulate all cleaners to be biodegradable, readily disposable, and free rinsing to leave no interfering residues.
Sizes range from single gallon and four-pound boxes to drums, ideal for scaling from the research and development stage to large-scale manufacturing.
All cleaner brands are GMP compliant and have lot specific COA, technical bulletins, and safety data sheets.
Since 1946, Alconox, Inc. has provided quality laboratory glassware cleaner, residue-free cleaners to meet the demanding needs of laboratory professionals:
Alconox®: Powder precision cleaner of laboratory equipment is an exceptional manual laboratory glassware cleaner.
Liquinox®: Phosphate-free liquid lab glassware cleaner for manual cleaning.
Alcotabs®: Free rinsing lab detergent for difficult lab pipette cleaning.
Citranox®: Laboratory glassware cleaner is an enhanced acid lab detergent used for safer cleaning of trace metal residues.
Solujet®: Low-foaming, phosphate-free, liquid, alkaline lab detergent laboratory glassware cleaner.
Tergajet®: Low-foaming, phosphate-free, powder, alkaline lab glassware cleaner used in lab washers.
Citrajet®: Low-foaming, phosphate-free. liquid, acid rinse, & trace metal lab glassware cleaner for washers.
Alcojet®: Powdered low-foaming detergent for washers.
Detojet®: Low-foaming liquid detergent, surfactant-free for sensitive plastic applications.
Detonox®: Alkaline detergent for the difficult waxes, oils and botanical residues to be removed in ultrasonic cleaning, scrubbing and soaking.
Keylajet®: High alkaline low-foaming detergent for challenging residues, adherent sticky waxes and oils, insoluble complexes.
Tergazyme®: Protein enzyme enhanced powdered immersion and manual cleaner for proteinaceous, biologic films and residues.
Alnochromix®: Oxidizing sulfuric acid additive for glass cleaning; metal-free and surfactant-
Henkel's Bonderite is the premier brand for surface technology and process solutions that create competitive advantages across the industrial manufacturing marketplace.  Trusted for reliability, sustainability & proven results, Bonderite processes deliver superior cost-in-use and operational efficiency through a broad portfolio of cleaner, surface treatment, coating & lubricant materials along with engineering services.
BONDERITE Brands
Acheson™
Pioneer your own path with advanced specialty coatings, inks, process lubricants and more for a range of industry applications. Built on more than three decades of research and development, Acheson solutions are innovative leaders in the electronics industry.
Alodine®
Protect components across a range of markets, including automotive, aerospace and electronics. The first name in conversion, anodizing and functional coatings, Alodine delivers enhanced corrosion protection and paint adhesion for non-ferrous alloys.
Bonderlube®
From tubing to wire and impact extrusions, Bonderlube has delivered high-performance lubricant solutions based on research, technical innovation, leadership and experience for more than 50 years. Look to this world leader to reduce cost and improve process speeds.
Granocoat™
Put automotive manufacturing in high gear with Granocoat organic coatings. Designed for long-term corrosion protection, Granocoat coatings make galvanized sheets bondable, conductive and suitable for spot welding–a viable basis for extended corrosion warranties.
Lineguard®
Opt for tried and true – Lineguard solutions are built on more than 40 years of experience in the design, production and maintenance of metal treatment control systems with innovative technologies and a variety of equipment, systems and process control models.
Multan®
When it comes to metalworking, Multan sets the industry standard with cost-effective solutions for metal removal and metal forming applications through a push for enhanced cleanliness, longer tool life, reduced scrap rate and diminished consumption.
P3®
From plastic surfaces to emulsion removal, high-quality P3 cleaners provide an effective solution to some of the industry's biggest challenges through effective process and parts maintenance.
Turco®
With a complete portfolio of surface treatment products, Turco solutions are more than surface deep. From cleaning to maintenance of aerospace surfaces, Turco structural adhesives and resins are designed to help aircraft applications take flight.
free glassware cleaner.
Serving Loyal And Satisfied Customers
All major multi-national corporation and local companies manufacturing.